CDH International Foundation
Malaria Control Program





Project - Balaram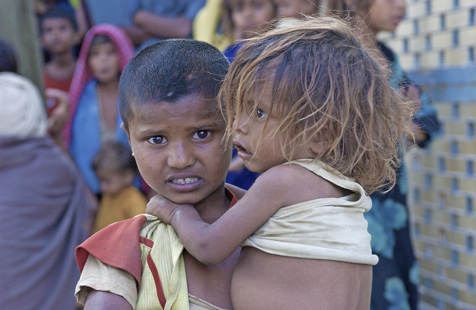 This child was 3 years old in this photo and had never walked, due to extreme weakness from chronic malaria. After treatment the village was astonished to find this child standing and walking. It was thought that this child would never walk in his lifetime.
Malaria Control:
The program that has been much more successful in controlling malaria has been the use monoclonal antibody rapid malaria tests for early identification diagnosis and treatment of the infected patients so that they are not a reservoir and prophylactically treat the rest of the villagers during the malaria season.
PHOTOS:
Both photos in row 2 were taken during a severe outbreak of malaria. There were many deaths due to Falciparum malaria.
The first photo in row 3 was of the children and mother who had just lost their father and husband. As I stood there they only had 3 pieces of flat bread for the family. The mother was explaining to the children that their father had died and that they must share the tiny bit of food that they had with the dogs, as now the dogs would be there to protect them since their father had died.